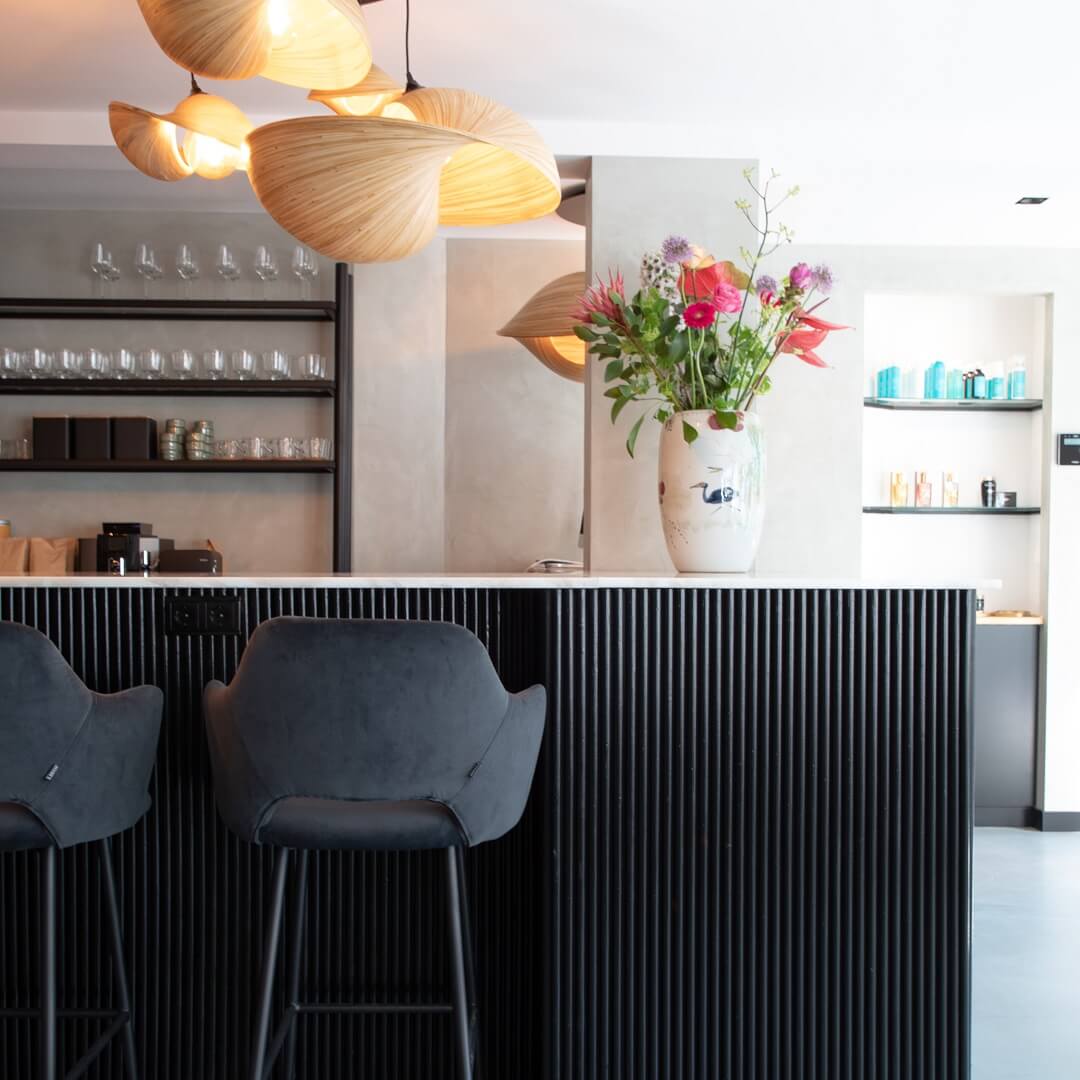 Who are we?
IT'S A BEAUTY AFFAIR is a luxurious and comfortable salon in the Pijp,
Amsterdam, where our specialists in the total field of beauty
treatments are ready for you.
Choose between a quick hair touch-up, a relaxing manicure or
pedicure with a friend, a laser & browlift combo treatment and a full facial. We offer you an endless package of
beauty treatments, all under one roof!
While you let our stylists inform you precisely, we provide
a delicious cup of coffee, tea or other drink. By following the
latest trainings, trends, developments and the use of the best products we deliver top quality. We are not satisfied until you leave happy
.
We would like to invite you to visit our
salon without any obligation in order to sample the atmosphere and answer all your questions!
Our customers have their say...
I always love to come here, Isha is simply amazing 😍

Rebecca Turci
18:14 30 Sep 23
Got my nails done by Alana- gel extensions and I am obsessed!!! She did such a good job, beautiful nails. The clinic itself is also a very nice place to be, all the people that work there are very pleasant and accommodating.

Caroline Jensen
09:48 18 Sep 23
Just had my first visit, was taken care by Charity (hope spelled correctly, apologies if not), she is very sweet and look my nails are glowing ✨

Anastasia Belyaeva
09:40 31 Aug 23
I had a great first experience! Fast and thorough, my beautiful shellac nails were done in half an hour and I had a lovely chat with my nail artist! Thank you 🙂

I've been visiting this place for almost 2 years and every time I go, I really enjoy their service. The staff is very friendly, and my face and hair always feel great after a treatment. ❤️

Ale De la Mora
14:33 13 Aug 23
Fantastic!!!!! Always beautiful nails.

Marit de Koomen
12:22 13 Jul 23
Fine hairdresser and good and professional staff. Always receive a very friendly welcome and have been well cut by Manon for years!

Sebastiaan Morshuis
11:46 12 Jul 23
Have been coming here for a while now and so happy with Icchha! Go out the door every time so satisfied with a beautiful cut!

Helena Kumar
12:44 10 Jul 23
I had a fabulous treatment, so refreshing Anastasiya was great, nails look great again, till next time 🙂 mae

Finn is always perfect, professional, and so friendly! I love this place and great people there 🙂

duygu merve uysal
13:50 08 Jul 23
Lovely place and ppl, great quality!

Elisabeth Thijssen
11:08 08 Jul 23
Beautiful blowdry & super friendly service! 🤍 For beautiful blow-dried locks, Isha is the place to be!

Nathalie Bennink
10:42 08 Jul 23
Great service, high quality. Every month here with Isha.

mahruz rezaee
10:10 08 Jul 23
That's my favorite beauty salon! Everyone is very kind, also they use good products. Flynn is the best master - she always hear you and do exactly what you want. Love this place ❤️

Anna Kharina
09:50 08 Jul 23
Always cozy, super service, top cut!!! 👍

Hidde van Manen
10:44 07 Jul 23
Best place I've found in 8 years in Amsterdam. I'd never consider going to another place for my nails. My go to is usually Carina, who's skills are amazing but all the ladies there are really good

Andreea Iordache
14:32 06 Jul 23
I've always had a great experience at It's a beauty affair! The staff is super nice and knowledgeable and love to play around and find the right look. It's a wonderful, relaxing environment and always feels so pampering!

Alex Kilcoyne
10:08 06 Jul 23

Very nice treatment laser elevator and eyebrows!

Gwen Blokhuis
17:47 05 Jul 23
Super satisfied with the result of the haircut. My hair looks beautiful again.

Modesta van Aken
17:09 05 Jul 23
Very nice salon with great staff! Didy nails & brows and am super happy 🙂

Iris Klakl
16:23 05 Jul 23
I am super happy with my nails, I have been doing my nails with Carina for a long time and she is the best. My nails have become very strong and I can recommend it's a beauty affair to everyone.

I come here quite often for different treatments. Been to Tamara again today for threading my eyebrows and tinting my eyelashes. Top service and she is also super nice 🙂

Mathilde Matser
14:33 05 Jul 23
Beautiful salon. Pleasant atmosphere. Nice people, you feel welcome!

Pascalle de Munck Mortier
14:12 05 Jul 23
Lovely studio and professional service. Especially go for a beautiful pedicure!

Renske Mek
14:11 05 Jul 23
Since I have had my nails done at Its a beauty affair by Carina I don't want anything else. It is such a nice and professional salon and you notice that the moment you enter. I am very happy with the quality. It stays on long and well and my nails stay strong.

Melany Dfonseca
21:07 04 Jul 23
lovely staff, good service and really like the results! It was my second time doing BIAB nails & pedicure with Mary.

Agustin Cahyaningtia
19:17 04 Jul 23
Always satisfied with manon!

I did a browlift with Tamara and am super satisfied! World of difference this treatment and she is so friendly!!!

Jayjay Van zutphen
11:03 04 Jul 23
Been coming here for almost 3 years now. I love the friendly service and breadth of choice both in treatments and staff.

Patricia Allam
10:52 04 Jul 23
it's a beauty affair
Join our team!
Do you want to be part of THE best beauty team in Amsterdam? We are always looking for beauty talent.