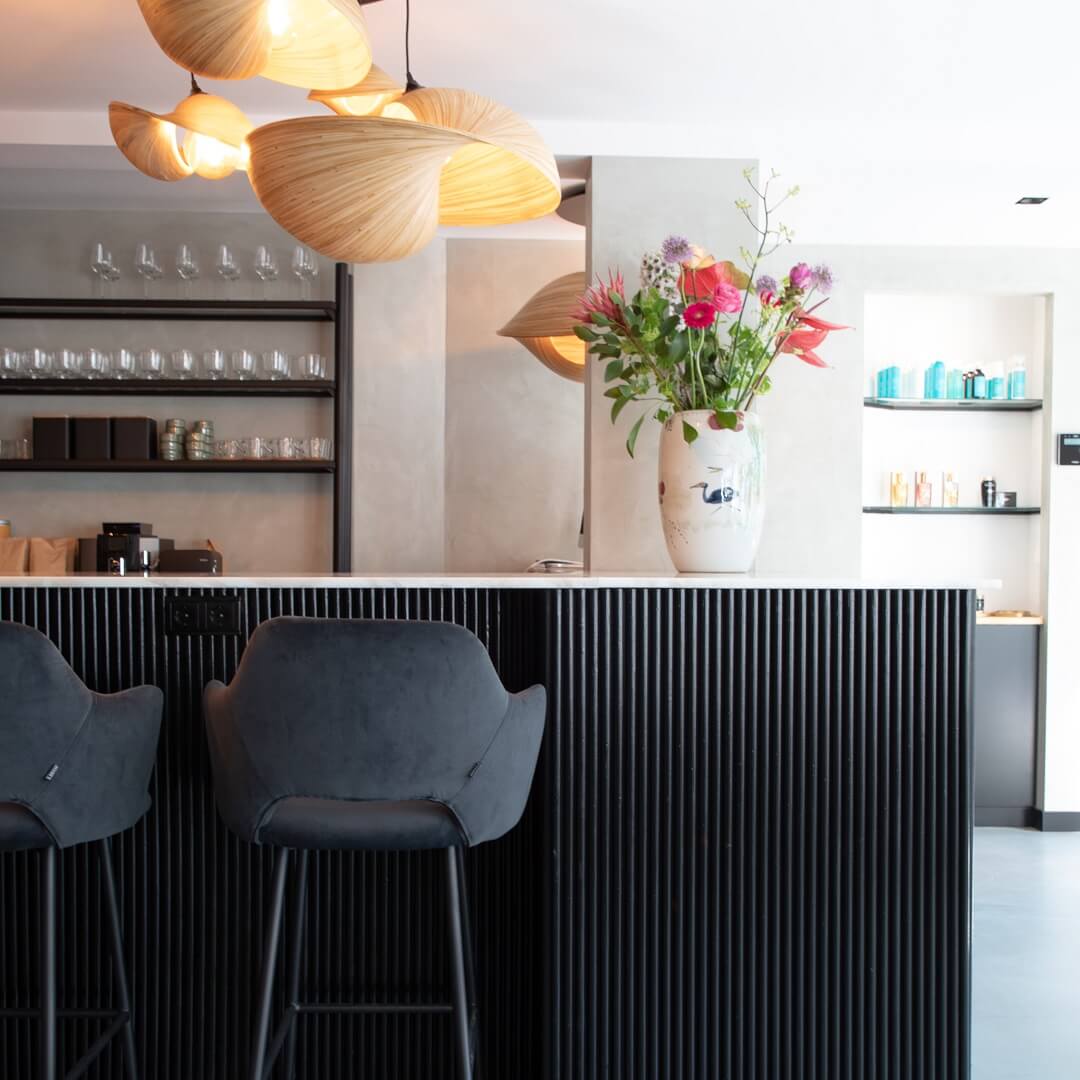 Wie zijn wij?
IT'S A BEAUTY AFFAIR is een luxe en comfortabele salon in de Pijp,
Amsterdam, waar onze specialisten op het totaalgebied van beauty
behandelingen voor je klaar staan.
Kies voor een snelle touch-up van je haar, een ontspannen manicure of
pedicure met een vriendin, een lash- & browlift combo treatment en een uitgebreide facial. Wij bieden je een eindeloos pakket aan
beautybehandelingen, allemaal onder één dak!
Terwijl jij je precies laat informeren door onze stylisten zorgen wij
voor een heerlijke kop koffie, thee of ander drankje. Door volgen van de
nieuwste trainingen, trends, ontwikkelingen en het gebruik van de beste producten leveren wij topkwaliteit. Wij zijn pas tevreden als jij blij
de deur uit gaat.
We nodigen je graag uit om eens vrijblijvend langs te komen in onze
salon om de sfeer te proeven en al je vragen te beantwoorden!
Onze klanten aan het woord..
I always love to come here, Isha is simply amazing 😍

Rebecca Turci
18:14 30 Sep 23
Got my nails done by Alana- gel extensions and I am obsessed!!! She did such a good job, beautiful nails. The clinic itself is also a very nice place to be, all the people that work there are very pleasant and accommodating.

Caroline Jensen
09:48 18 Sep 23
Just had my first visit, was taken care by Charity (hope spelled correctly, apologies if not), she is very sweet and look my nails are glowing ✨

Anastasia Belyaeva
09:40 31 Aug 23
I had a great first experience! Fast and thorough, my beautiful shellac nails were done in half an hour and I had a lovely chat with my nail artist! Thank you 🙂

I've been visiting this place for almost 2 years and every time I go, I really enjoy their service. The staff is very friendly, and my face and hair always feel great after a treatment. ❤️

Ale De la Mora
14:33 13 Aug 23
Fantastisch!!!!! Altijd mooie nagels.

Marit de Koomen
12:22 13 Jul 23
Fijne kapper en goed en professioneel personeel. Word altijd heel vriendelijk ontvangen en al jaren goed geknipt door Manon!

Sebastiaan Morshuis
11:46 12 Jul 23
Kom hier nu al een tijdje en zo blij met Icchha! Ga elke keer zo tevreden de deur uit met een mooie coupe!

Helena Kumar
12:44 10 Jul 23
I had a fabulous treatment, so refreshing Anastasiya was great, nails look great again, till next time 🙂 mae

Finn is always perfect, professional, and so friendly! I love this place and great people there 🙂

duygu merve uysal
13:50 08 Jul 23
Lovely place and ppl, great quality!

Elisabeth Thijssen
11:08 08 Jul 23
Prachtige blowdry & super vriendelijke service! 🤍 Voor mooie geföhnde lokken moet je bij Isha zijn

Nathalie Bennink
10:42 08 Jul 23
Great service, high quality. Every month here with Isha.

mahruz rezaee
10:10 08 Jul 23
That's my favorite beauty salon! Everyone is very kind, also they use good products. Flynn is the best master - she always hear you and do exactly what you want. Love this place ❤️

Anna Kharina
09:50 08 Jul 23
Altijd gezellig, super service, top geknipt!! 👍

Hidde van Manen
10:44 07 Jul 23
Best place I've found in 8 years in Amsterdam. I'd never consider going to another place for my nails. My go to is usually Carina, who's skills are amazing but all the ladies there are really good

Andreea Iordache
14:32 06 Jul 23
I've always had a great experience at It's a beauty affair! The staff is super nice and knowledgeable and love to play around and find the right look. It's a wonderful, relaxing environment and always feels so pampering!

Alex Kilcoyne
10:08 06 Jul 23

Hele fijne behandeling lashlift en wenkbrauwen!

Gwen Blokhuis
17:47 05 Jul 23
Super tevreden met het resultaat van de knipbeurt. Mijn haar ziet er weer prachtig uit.

Modesta van Aken
17:09 05 Jul 23
Very nice salon with great staff! Didy nails & brows and am super happy 🙂

Iris Klakl
16:23 05 Jul 23
Ik ben super blij met mijn nagels, ik doe mijn nagels al heel lang bij Carina en zij is de beste. Mijn nagels zijn heel sterk geworden en ik kan it's a beauty affair aan iedereen aanraden.

Ik kom hier heel vaak voor verschillende behandelingen. Vandaag weer geweest bij Tamara voor het threaden van m'n wenkbrauwen en het verven van m'n wimpers. Top service en ze is ook super aardig 🙂

Mathilde Matser
14:33 05 Jul 23
Mooie salon. Prettige sfeer. Fijne mensen, je voelt je welkom!

Pascalle de Munck Mortier
14:12 05 Jul 23
Heerlijke studio en professionele service. Ga vooral voor een mooie pedicure!

Renske Mek
14:11 05 Jul 23
Sinds ik mijn nagels laat doen doen bij Its a beauty affair bij Carina wil ik niet meer anders. Het is zo een fijne en professionele salon en dat merk je gelijk bij binnenkomst. Ik ben heel blij met de kwaliteit. Het blijft lang en goed zitten en mijn nagels blijven sterk.

Melany Dfonseca
21:07 04 Jul 23
lovely staff, good service and really like the results! It was my second time doing BIAB nails & pedicure with Mary.

Agustin Cahyaningtia
19:17 04 Jul 23
Altijd tevreden met manon!

Ik heb een browlift bij Tamara gedaan en ben super tevreden! Wereld van verschil deze behandeling en ze is zo vriendelijk!!

Jayjay Van zutphen
11:03 04 Jul 23
Been coming here for almost 3 years now. I love the friendly service and breadth of choice both in treatments and staff.

Patricia Allam
10:52 04 Jul 23
it's a beauty affair
Join our team !

?

Onderdeel uitmaken van HET leukste beauty-team van Amsterdam? Wij zijn altijd opzoek naar beauty talent.