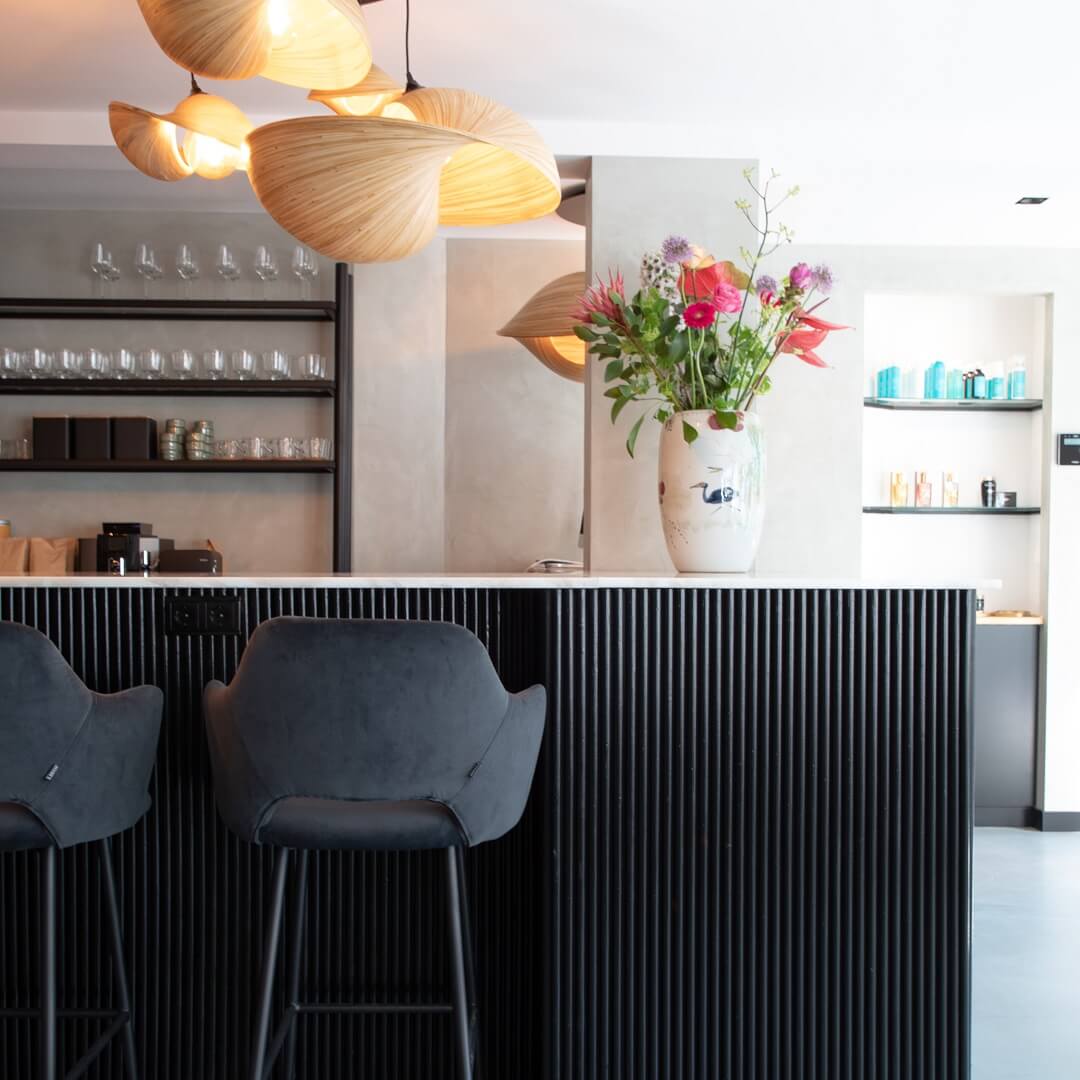 Wie zijn wij?
IT'S A BEAUTY AFFAIR is een luxe en comfortabele salon in de Pijp,
Amsterdam, waar onze specialisten op het totaalgebied van beauty
behandelingen voor je klaar staan.
Kies voor een snelle touch-up van je haar, een ontspannen manicure of
pedicure met een vriendin, een lash- & browlift combo treatment en een uitgebreide facial. Wij bieden je een eindeloos pakket aan
beautybehandelingen, allemaal onder één dak!
Terwijl jij je precies laat informeren door onze stylisten zorgen wij
voor een heerlijke kop koffie, thee of ander drankje. Door volgen van de
nieuwste trainingen, trends, ontwikkelingen en het gebruik van de beste producten leveren wij topkwaliteit. Wij zijn pas tevreden als jij blij
de deur uit gaat.
We nodigen je graag uit om eens vrijblijvend langs te komen in onze
salon om de sfeer te proeven en al je vragen te beantwoorden!
Onze klanten aan het woord..
Now it runs on renewable solar power 🙂

Omar Aramouni
14:07 16 Mar 23
Geweldige salon met hele leuke maar nog belangrijker kundige medewerkers. Een keer geweest en sindsdien nergens anders meer!!

Parisa Panahi
16:07 02 Jan 23
Beter dan deze salon kan niet! De sfeer, de vriendelijkheid, de deskundigheid maar vooral alles in een ! Super meiden!

Chaja Penseel
07:17 12 Dec 22

I'm super difficult when it comes to going to the hairdresser. Always had long hair half way the 🍑, but cut it 2 years ago, drastically.It was already out of shape, long and heavy. Isha has cut it back into shape with bangs, giving me again dancing hair. Very happy! Will come back for hair and nails as its just down my street where i work!

Great, they did my hair extensions installation and it feels and looks great 🙂

One of the best Brazilian waxes I have gotten. Went with "sugar wax" which I've never heard of before but was amazing. Thank you.

My beauty affairs were handeld beautifully 🙂 It is a warm and stylish atmossphere, easy to book, super nice and skilled employees.

Sandrine Lang
14:35 14 Oct 22
I didn't have an appointment but luckily Manon was available and she gave me the best haircut I had in a long time. Super happy with it. Very nice place totally recommend it!

ioana Enescu
06:16 13 Oct 22
Dit was mijn allereerste keer in "it's a beauty affair" salon en voelde mij meteen op mijn gemak. Een hele lieve vrouw Shar heeft mij geholpen met de BIAB treatment en mijn nagels zien er fantastisch uit. Zij ging heel vakkundig te werk en gaf goede uitleg! Ik kom zeker terug!!!!

Celine Sewnath
08:05 09 Oct 22
Yes, leadies! Giusi rocks.Got a peeling spa treatment with shellac.

Ik heb mijn haar laten knippen/verven( highlights/ balayage) door Mara. Heb Mara toen wat plaatjes laten zien van wat ik wou en ik was er helemaal tevreden mee. Over het algemeen de service bij It's a beauty affair is gewoon goed.Ik kom gauw weer langs#HAIRCUT

Angeline Cardano
18:33 06 Oct 22
I have been sugaring for 10years with the same person and I moved to Amsterdam and had to look for someone new and it hasn't been easy at all but when I found this place and I am so happy with their service! I tried many places before but they have been the best! Especially Thais was amazing making sure she got all the little hairs.

Chantal Croes
02:40 05 Oct 22
Ik ga al twee jaar naar IABA om mijn haar verven. Hiervoor nog nooit gedaan en ik heb krullend haar dus ben erg voorzichtig hiermee. Sindsdien erg tevreden over hun diensten! Prijs-kwaliteit verhouding is fijn. Sfeer is goed, het is erg schoon en de medewerkers zijn zeer vriendelijk. Je merkt dat iedereen hier veel ervaring heeft en ik heb dan ook altijd genoeg vertrouwen om tegen ze te zeggen: 'work your magic!' aangezien het altijd mooi uitvalt. Zeker een aanrader 🙂 #haircut

sophie van duijn
11:57 04 Oct 22
gehele haarkleuring gehad. daarna prachtig in model geföhnd #HAIRCUT

Such a lovely salon, great atmosphere and wonderful service. Always really happy with my treatments here.

Elan Meyer
09:53 04 Oct 22
High End salon with fair prices and a good quality

Hans van Vliet
19:18 03 Oct 22
Wat een prachtige salon is dit toch! Ik ben hier begonnen met mijn eerste BIAB manicure, en ik kom met veel plezier elke maand weer terug. De vibe is erg ontspannen, zeer persoonlijk; nemen echt de tijd voor je, en ze hebben mega oog voor detail! Mijn nagels worden altijd gedaan door Jamie, en keer op keer huppel ik met perfecte nagels en een goed humeur de deur uit 🙂 De mooie inrichting en ruime aanbod aan behandelingen maakt dit hét beauty walhalla van Amsterdam 🙂 #HAIRCUT

Geweldig geknipt door Finn! Ik moet er een uur voor rijden maar dat heb ik er zeker voor over. En het is ook altijd gezellig met haar 🙂 topper!

Fijne plek voor wenkbrauwen laten shapen en kleuren. Erg vriendelijk en professioneel. #HAIRCUT

Femke Pragt
17:22 03 Oct 22
Heel vakkundig en vriendelijk personeel. Haarkleuren (faceframe) en knippen was super goed gedaan. Aanrader! #HAIRCUTVery knowledgable and friendly staff, I went for colouring and a haircut and they did an amazing job. Would recommend!

Esther ter Horst
17:01 03 Oct 22
I always come here to let Finn do my hair and it looks amaaaazing always. She masters the balayage and after the olaplex treatment my hair feels silky smooth. Would love to stop by soon (: #haircut

Fenna van Dijk
16:25 03 Oct 22
Visited a couple of times for a #haircut and always very happy with the result! Very friendly and professional 🙂

Anniek Blaak
15:01 03 Oct 22
Beautiful salon. The whole team pays so much attention to their clients and their personal needs. Highly recommended.

Eleonora Torassa
14:53 03 Oct 22
Ik wil nooit geen andere kapper meer en kan het iedereen aanraden! Er wordt goed geluisterd naar wat je wil en het resultaat is altijd top. Ook is de salon super mooi en schoon en word je altijd heel fijn geholpen. Personeel is erg vriendelijk en laat je thuis voelen. Echt een aanrader dus!

Jessica Poel
14:08 03 Oct 22
I had a great first experience! Fast and thorough, my beautiful shellac nails were done in half an hour and I had a lovely chat with my nail artist! Thank you 🙂

Ben geweest om mijn wenkbrouwen te laten doen met touw door schoonheidsspecialiste Tamara. Erg vriendelijk en professioneel. Ben zeer tevreden over de uitkomst. Ze houdt zich aan je natuurlijke vorm, maar zorgt zeker ervoor dat alles netjes en strak eruit ziet.Kom zeker terug voor een volgende afspraak!

Adinda Felix
18:53 07 Sep 22
Very nice experience! I was in Amsterdam for a couple of days and wanted to get my nails done! Great service, all the staff is very friendly, had such a nice conversation with the girl who did my nails, and they offer you always something to drink! The place is very pretty and prices are good!

Patricia Langa Diaz
14:41 16 Jul 22
Ik ga al een tijd naar It's A Beauty Affair voor BIAB behandeling en ik wil niet meer terug! Carina is geweldig met nail art en maakt de meest unieke nagels. Ben er super blij mee!

A van Loenen
09:46 04 Jul 22
Amazing service, great atmosphere and great haircuts! Going to 'It's a beauty affair' is a must if you want a great, relaxing experience and go out with your hair looking amazing. Everybody is very professional, but personal at the same time. I can only recommend to go here and enjoy!!!#experience #curlyhair

Pia Potthoff
09:03 22 Jun 22
it's a beauty affair
Join our team !

?

Onderdeel uitmaken van HET leukste beauty-team van Amsterdam? Wij zijn altijd opzoek naar beauty talent.