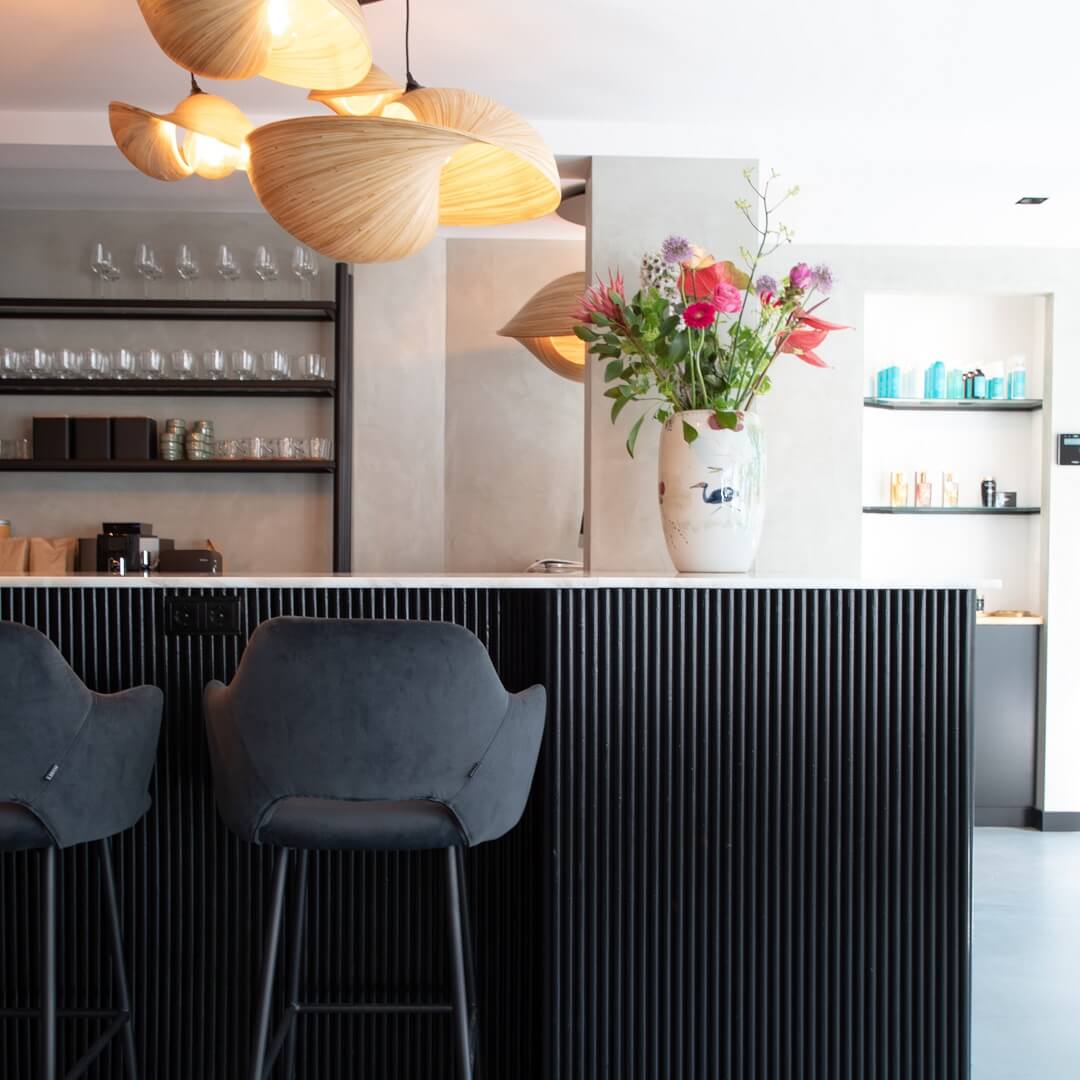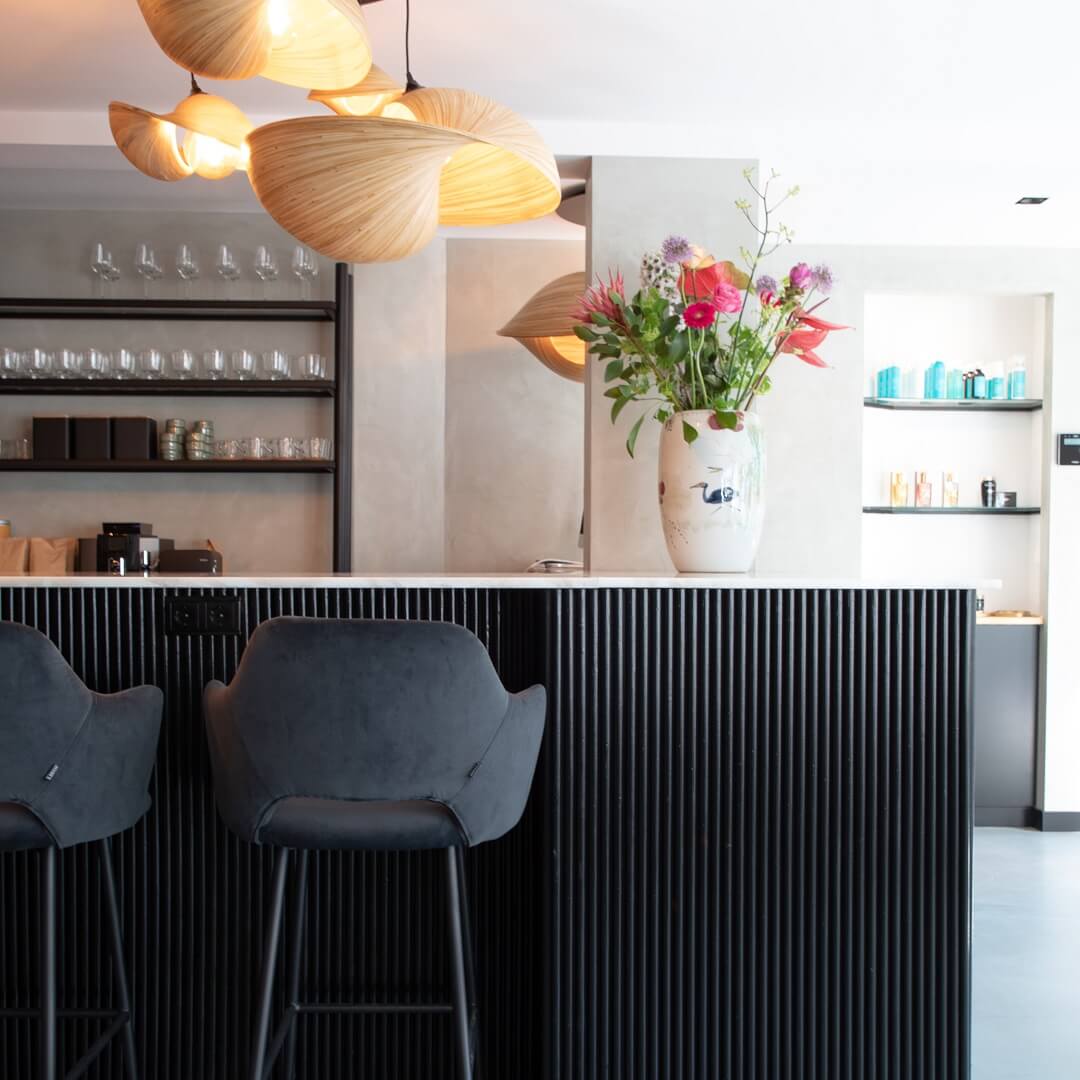 Wie zijn wij?
IT'S A BEAUTY AFFAIR is een luxe en comfortabele salon in de Pijp,
Amsterdam, waar onze specialisten op het totaalgebied van beauty
behandelingen voor je klaar staan.
Kies voor een snelle touch-up van je haar, een ontspannen manicure of
pedicure met een vriendin, een lash- & browlift combo treatment en een uitgebreide facial. Wij bieden je een eindeloos pakket aan
beautybehandelingen, allemaal onder één dak!
Terwijl jij je precies laat informeren door onze stylisten zorgen wij
voor een heerlijke kop koffie, thee of ander drankje. Door volgen van de
nieuwste trainingen, trends, ontwikkelingen en het gebruik van de beste producten leveren wij topkwaliteit. Wij zijn pas tevreden als jij blij
de deur uit gaat.
We nodigen je graag uit om eens vrijblijvend langs te komen in onze
salon om de sfeer te proeven en al je vragen te beantwoorden!
Onze klanten aan het woord..
I had a great first experience! Fast and thorough, my beautiful shellac nails were done in half an hour and I had a lovely chat with my nail artist! Thank you 🙂

Ben geweest om mijn wenkbrouwen te laten doen met touw door schoonheidsspecialiste Tamara. Erg vriendelijk en professioneel. Ben zeer tevreden over de uitkomst. Ze houdt zich aan je natuurlijke vorm, maar zorgt zeker ervoor dat alles netjes en strak eruit ziet.Kom zeker terug voor een volgende afspraak!

Great, they did my hair extensions installation and it feels and look great 🙂

I have been sugaring for 10years with the same person and I moved to Amsterdam and had to look for someone new and it hasn't been easy at all but when I found this place and I am so happy with their service! I tried many places before but they have been the best! Especially Thais was amazing making sure she got all the little hairs.

Chantal Croes
12:19 08 Aug 22
Very nice experience! I was in Amsterdam for a couple of days and wanted to get my nails done! Great service, all the staff is very friendly, had such a nice conversation with the girl who did my nails, and they offer you always something to drink! The place is very pretty and prices are good!

Patricia Langa Diaz
14:41 16 Jul 22
Ik ga al een tijd naar It's A Beauty Affair voor BIAB behandeling en ik wil niet meer terug! Carina is geweldig met nail art en maakt de meest unieke nagels. Ben er super blij mee!

A van Loenen
09:46 04 Jul 22
Amazing service, great atmosphere and great haircuts! Going to 'It's a beauty affair' is a must if you want a great, relaxing experience and go out with your hair looking amazing. Everybody is very professional, but personal at the same time. I can only recommend to go here and enjoy!!!#experience #curlyhair

Pia Potthoff
09:03 22 Jun 22
Anouska is dé kapster die al jaren de enige is bij wie ik heel graag terug kom! Niet alleen is haar expertise perfect te noemen óók is zij dé gezelligste kapster van Nederland als je het mij vraagt!;) Alleen maar lof voor deze daarnaast prachtige zaak; alleen daarom al een bezoek en elke cent, meer dan waard!

Anne van Kleef
22:28 21 Jun 22
Als je een druk leventje hebt dan heb je niet altijd tijd voor allemaal losse afspraken voor je beauty zaken.Ik doe hier al mijn afspraken in 1 dag. Van mijn haar kleuren, knippen, wassen en Fohnen tot mijn nagels en mijn wenkbrauwen en wimpers verven. Ik ben zo blij met alle meiden.Ik loop altijd super blij de deur uit!

Claire Oei
10:51 21 Jun 22
The staff is super nice! I always go there to do my nails and hair, I trust them with their suggestions and the results are always amazing! I always have a great #experience 🤩

Mariona Isnard
08:56 21 Jun 22
Alle behandelingen perfect uitgevoerd, voornamelijk heel erg blij met de kleuring en styling van mijn haar. De lekkere cappucino's erbij maken het een heel fijn uitstapje !!

Lenneke Willemijn Kraak
08:49 21 Jun 22
Great nails salon, friendly gals and lavish service! Highly recommend Josefina or Mary #experience

Taylor Arient
08:48 21 Jun 22
Great #experience. Good haircut

Davy Van Der Maarel
08:39 21 Jun 22
Always a good #experience here!

Tessa Kuppens
08:19 21 Jun 22
Loved it! The manicure was just perfect, but also the atmosphere of the salon is super cool, with the team being super friendly and nice music! I would go again and take friends with me 🙂

Marine Urbain
07:26 21 Jun 22
I had a great #experience! I had all the time mani & pedi from a different specialist, but so far whoever I tried had the top quality. Welcoming environment, clean and you get what you paid for. Would recommend this salon!

Didem Tezerten
07:19 21 Jun 22
❤️Amazing place so Professional

Doe jezelf een plezier en laat jezelf niet langer knippen door vage kappers op de hoek, maar stap over naar team Finn van It's a Beauty Affair. Het is niet alleen uitermate gezellig in haar kappersstoel en in de salon zelf, Finn weet óók nog een wat ze doet. Laatst transformeerde ze me van 'suf blond meisje met steil naar' naar een heuse bombshell met een kort pittig kapsel - maar dan góed. Ik ben hier ook al vaker geweest om m'n nagels te laten doen, en dat was ook altijd top. Lieve mensen. Mooie salon! Lekkere koffie ook. En zelfs prosecco, als je zin hebt. #experience

Melissa Krechting
20:24 20 Jun 22
Hele fijne salon! Aanrader!

isabelle jansen
20:17 20 Jun 22
Ik word altijd geholpen door Mara, Ze heeft veel kennis over haar, ze style mijn haar altijd perfect en weet goed advies te geven. Ze is spontaan en maakt altijd een leuk praatje, tijdens de behandeling. Ik vind moeilijk om een goede kapper te vinden hier in Friesland, maar ik heb mijn kapper gevonden. Prijs is ook geweldig!

Marloe Hornstra
19:40 20 Jun 22
I did my first BIAB nails in the salon and it is still holding perfectly after more than 3 weeks. Great service especially Tina was super nice <3

Gezellig sfeertje, geweldige service, lieve capabele dames. Ik kom nergens anders meer! Mijn nagels worden perfect gelakt (zowel shellac als BIAB) en mijn haren tegelijkertijd gekleurd en geknipt. Mara is geweldig. Luistert goed en doet altijd stapje extra. Ze heeft me ook prachtige extensions gegeven. En zelfs mijn wenkbrauwen kan ik hier doen (browlift). En ze zetten altijd mijn lievelingsdrankje klaar. Aanrader dus! #loveit #experience

Nadia van der Vlies
17:19 20 Jun 22
Ik heb hier voor het eerst een pedicure gehad en ik wist niet wat ik moest verwachten maar het was zo fijn!! Iedereen was super vriendelijk en zat comfortabel. Daarnaast was het resultaat ook erg mooi. Ik kom zeker nog een keer terug 😍 #experience

Kemi Lawal
16:54 20 Jun 22
Always a perfect experience at the salon, the girls are really lovely, and experts at what they do!

Hannah Swift
16:40 20 Jun 22
#experience After living in the Netherlands for almost 2.5 years I have finally found the most amazing salon to get my nails done. I get my nails done from Carina and go for BIAB nails. It has been hit and miss with other salons but Carina really understands the customers wants and leaves you feeling happy with the end result. I love the ambience of the salon the staff are all very friendly and positive which makes the atmosphere to be in pleasant and welcoming! The salon is well looked after and is maintained to a high standard which makes you also feel relaxed and at ease. I love love love the pedicure station. Cant wait to be back to get my nails done again! Also Carina / as well as the social media page run by the salon are always there to help you with any questions on appointments or requests which is great! So happy I found this place even if it does take me 1 hour to get too!

Hele nette salon waar je je gelijk thuis voelt! Receptioniste is altijd aardig en de manicure is erg netjes uitgevoerd. Fijne plek waar je zeker nog een keer naar terug wilt komen.

Mylene Van der Voort
15:34 20 Jun 22
Fijne salon met aardige werknemers die zorgvuldig te werk gaan! Zeker aan te raden! #experience

Frederique Groen
15:33 20 Jun 22
Lovely salon, great staff and relaxing atmosphere. Mara did a great job on cutting my hair and placing really natural looking highlights. She used great shampoos like Olaplex and I left feeling happy. Will defenitely come back! Love it's a beauty affair, it's a clean looking salon and I had the best #experience.

Esmee de Zoete
15:30 20 Jun 22
De leukste salon van Amsterdam!! Al laat je je nagels doen, je haar of je wenkbrauwen, er is overal zo een fijne en professionele sfeer. Je loopt na elke behandeling gegarandeerd stralend en fris naar buiten. #experience

Emma Van der himst
15:22 20 Jun 22
Always a nice experience. Last time I was there I got a hair mask done and that helped my hair a lot. Great recommendation 🙂

Jessica Race
15:16 20 Jun 22
it's a beauty affair
Join our team !

?

Onderdeel uitmaken van HET leukste beauty-team van Amsterdam? Wij zijn altijd opzoek naar beauty talent.