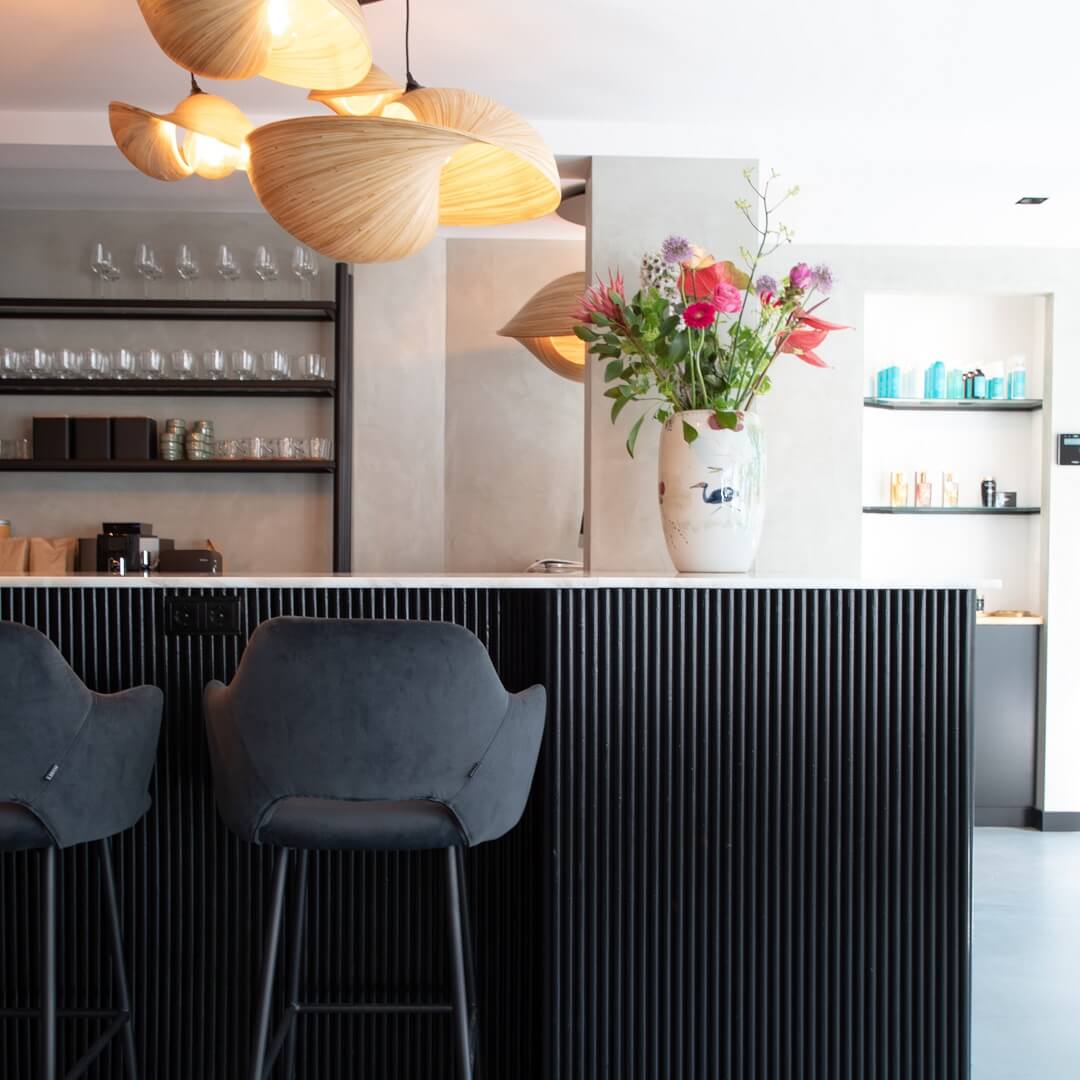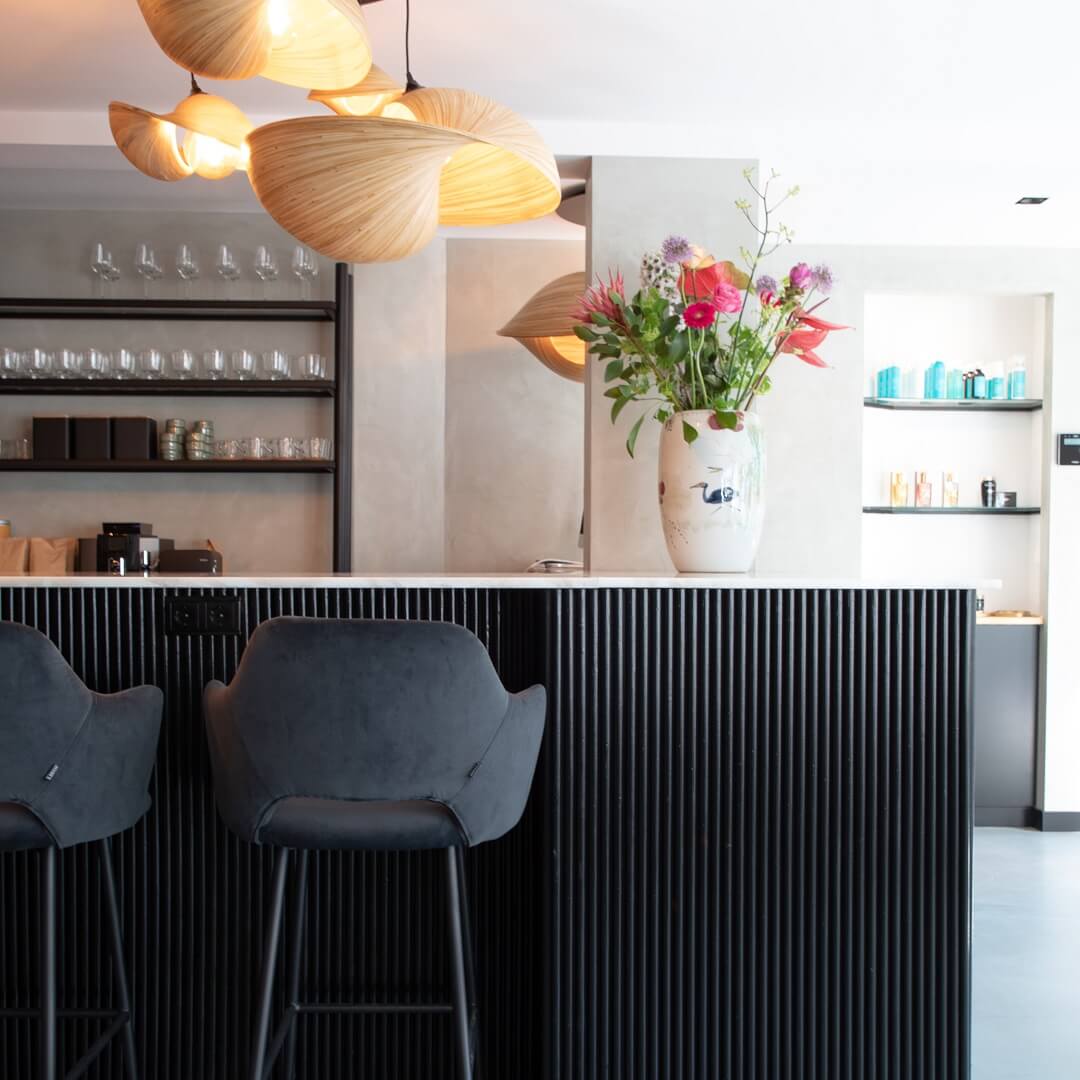 Wie zijn wij?
IT'S A BEAUTY AFFAIR is een luxe en comfortabele salon in de Pijp,
Amsterdam, waar onze specialisten op het totaalgebied van beauty
behandelingen voor je klaar staan.
Kies voor een snelle touch-up van je haar, een ontspannen manicure of
pedicure met een vriendin, een lash- & browlift combo treatment en een uitgebreide facial. Wij bieden je een eindeloos pakket aan
beautybehandelingen, allemaal onder één dak!
Terwijl jij je precies laat informeren door onze stylisten zorgen wij
voor een heerlijke kop koffie, thee of ander drankje. Door volgen van de
nieuwste trainingen, trends, ontwikkelingen en het gebruik van de beste producten leveren wij topkwaliteit. Wij zijn pas tevreden als jij blij
de deur uit gaat.
We nodigen je graag uit om eens vrijblijvend langs te komen in onze
salon om de sfeer te proeven en al je vragen te beantwoorden!
Onze klanten aan het woord..
Heel tevreden met mijn hennabrows by Maud!

Amazing as always!! Thanks Carina for my beautiful nails! Thanks it's a beauty affair for such a wonderful place to be!

Bamela Bil
19:37 23 Apr 22
Ik kwam voor biab. Super blij met het resultaat en daarnaast is de service top! De heerlijke haver cappuccino's of verse gemberthee geven net die extra luxe! Tot snel

raquel0108
07:43 03 Apr 22
Mooie salon. Prettige sfeer. Fijne mensen, je voelt je welkom!

Pascalle de Munck Mortier
16:46 03 Mar 22
Always love coming here - ladies are always friendly and I get a lovely coffee (or two!) with every treatment ;)Maud did my most recent eyebrow wax and tint and I am particularly happy - thanks!

My eyebrows look great! Very nice coffee and very nice service

Ik ben zeer tevreden met de service en het eindresultaat!! Ik twijfelde tussen highlights en balayage maar ging uiteindelijk voor de laatste. Ik ben geholpen door Isha en zij nam de tijd om alles eerst met me te bespreken en ging niet gehaast aan de slag (wat veel kappers wel doen). Ze heeft geluisterd naar mijn wensen en was heel professioneel. Verder kreeg ik ook veel tips voor de beste haarverzorging. Ik heb eindelijk een vaste kapper gevonden !!

Mayara Da Silva
15:44 14 Feb 22
My fav beauty salon in town! Staff are very professional and friendly, environment and decoration is great and you have a long list of services to cover for all needs

Eirini Maria Sfantzikaki
09:23 06 Feb 22
Consistently the best haircut I've got

Pedro Vasques
16:12 31 Dec 21
Sfeervolle mooie en gezellige salon, met gastvrij personeel die top service en kwaliteit leveren.Ben al een aantal keer geweest voor manicures met biab en gellak met mooi resultaat. Ben ook erg tevreden over mijn haar (knippen en balleage) !

Hannah Goeman Borgesius
17:05 30 Dec 21
Perfect nails everytime... while having the best capuccino !

LongStoryShort Media
16:00 30 Dec 21
Excellent service, fast and good value!

Aine O'Sullivan
15:45 30 Dec 21
I had absolutely one of the most amazing customer service experiences and haircuts at this salon. Had to wait 30 extra minutes to have my haircut due to the previous customer's haircut taking longer than expected. As a result received lots of apologies and two hair treatments free of charge. They even kept the salon open 30 minutes past opening hours. Finn truly transformed my hair and I left feeling like an absolute queen. Finn was amazing, would recommend her 100%, will be coming back here no doubt! Keep up the great work ladies!

emily lamppu
15:40 30 Dec 21
Have been back multiple times for a lash lift. Really good price, cute salon and professional staff who really know what they're doing. Results are always great 🙂

Nadine Froughi
15:14 30 Dec 21
Great atmosphere, nice service

Alyssa Hampton
14:31 30 Dec 21
My favourite place is Amsterdam! I found the location randomly a year ago and I have been a loyal costumer ever since - and sent all my friends here too. The atmosphere is cozy and friendly without leaving aside the professionalism. And Carina is the most amazing nail technician and cosmetician there is! She is my BIAB angel - and no matter the nail art inspo-pic that I bring to her, she is always up for the challenge. #lovingIABA

Cristina Ioana Savu
13:48 20 Dec 21
The salon has a really nice atmosphere!✨ I've been here several times (for brows, lashes and nails) and I keep coming back. They are really friendly and professional and the salon is clean and cosy. They really take the time for you, check what you like and double check at the end if this what you wanted. When I was there last time I wanted my brows a little darker than they turned out, and she fixed that immediately. I would definitely recommend this place!😍 #lovingIABA

Dineke Minten
09:29 15 Dec 21
Een gezellige, fijne salon om te komen met goede koffie. Finn is echt goed in het zetten van Balayage/blowdry. De kleur blijft echt zo lang mooi. Ze denkt altijd mee en geeft je het resultaat waar je om vraagt. #lovingIABA

Tess Wielaard
21:27 14 Dec 21
I did my first BIAB nails in the salon and it is still holding perfectly after more than 3 weeks. Great service especially Tina was super nice <3 #lovingIABA

Carina is the best also with french en Biab

Mehdia Azzouhri
19:07 14 Dec 21
Naar deze salon gaan voelt een beetje als op vakantie gaan voor mij. Elke drie weken ongeveer laat ik mijn wenkbrauwen harsen en verven door Somy, die me elke keer weg laat lopen alsof ik een Hollywood make-over heb gehad. Ze is ook nog eens ontzettend gezellig. Door de mooie en propere inrichting en rustige sfeer ben ik écht even 'lekker weg' terwijl ik mijn behandeling krijg. Raad deze salon alweer bijna twee jaar aan al mijn vriendinnen aan! #lovingIABA

I always come here to let Finn do my hair and it looks amaaaazing always. She masters the balayage and after the olaplex treatment my hair feels silky smooth. Would love to stop by before christmas (: #lovingIABA

Fenna van Dijk
11:21 14 Dec 21
Deze salon is zo fijn! Hele prettige sfeer en allemaal lieve werknemers. Je merkt dat de mensen die hier werken echt weten waar ze het over hebben. Ik raad deze salon aan iedereen aan.

Daphne Arents
10:39 14 Dec 21
Fijne salon waar kwaliteit voorop staat! Je kunt hier bijna alles wat je maar wilt laten doen in een heel fijn team! 👌🏼

been going to this saloon for 6 months now, and don't think i will be changing that! love the staff, everyone is super friendly, the vibe is great, the quality of the services is amazing... been doing biab nails and it feels good to get pampered! and if you have curls you can trust you are in good hands for hair services <3

Julia Lucidi
09:27 14 Dec 21
I love having my hair styled and cut by Mara, and It's a Beauty Affair is the most adorable and zen like space, love it there! #lovingIABA

Emma Davison
21:37 13 Dec 21
De allerleukste en beste beautysalon van Amsterdam! Een ontzettend fijne sfeer, lieve mensen en bovenal een zeer vakkundig team. Mijn nagels worden iedere maand voorzien van BIAB met daarop de meest mooie creaties gemaakt door Carina! Ik kijk iedere maand weer uit naar mijn bezoek. Een echte aanrader dus! #lovingIABA

As soon as you walk through the door you feel welcomed and comfortable! The staff here are so sweet and want you to feel at ease and looked after. Mara really listens to what you want with your hair and she is so caring! I really love this salon ❤️

Dana Smits
18:24 13 Dec 21
Eerste bezoek aan It's a Beauty Affair voor wenkbrauwen (epileren + brow lift). Heel tevreden! Prachtige salon, vriendelijk personeel - nemen echt de tijd voor 'n goede uitleg en behandeling! Kom er zeker weer terug! #lovingIABA

Lysanne Van dijk
18:14 13 Dec 21
Nog nooit ergens zulke mooie highlights laten zetten! Ga nooit meer naar een andere kapper:) #lovingIABA

Enna Kieviet
18:00 13 Dec 21
it's a beauty affair
Join our team !

?

Onderdeel uitmaken van HET leukste beauty-team van Amsterdam? Wij zijn altijd opzoek naar beauty talent.